Hello Future Rockstars!
Checking in with our monthly update in August. Things are coming together nicely and we've got a quick update and announce a new member of the Magic Instruments team!
Here is the latest prototype sample of the MI Guitar Travel Gig Bag: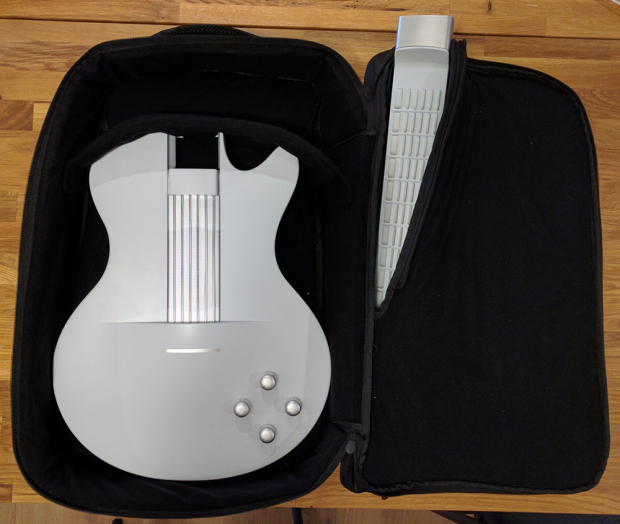 Here is the main compartment for the body of the guitar, as you can see, the neck is removable and is stored in a separate compartment making traveling with a guitar much easier.
Here is what it looks like with the bag closed, and the main front pocket open.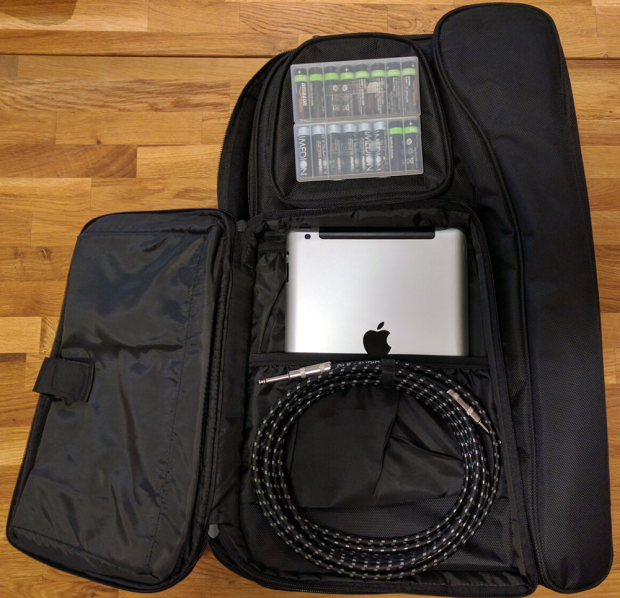 The main front pocket can be used to store your tablet and audio cables. The smaller front pocket can be used to store guitar picks, AA batteries, and other charging accessories. The long pocket to the right is where the neck is stored. This isn't the final design, but hopefully it gives you an idea of what the Travel Gig Bag will look like.
Manufacturing Update:
We are working on finalizing our Design For Manufacture (DFM). The Mechanical Engineering, Electrical Engineering and Industrial Design are all around 95% complete. We have a small list of outstanding items 
the size and placement of the fret numbers
size and placement of the key and scale labels
speaker
We have narrowed down the choice to two excellent contract manufacturers and expect to make a decision within the next two weeks.
Meet Shiv!
Last, but not least, we are excited to have Shivanshu (Shiv) Singh as our latest MI bandmate. He will help us further develop our mobile application and backend as our Director of Engineering. His prior experience includes working at and advising software and IoT companies like Athos, Location Labs, House Canary, Saba, and Mobedio. He has also worked in areas such as product and systems engineering, data science and engineering, infrastructure and devops.
Before that, he was at Carnegie Mellon University's School of Computer Science, researching SW Product Lines, Module Systems and Composability, addressing the challenges of composability assurance in open world plugin based systems. Shiv has multiple degrees in software engineering and computer science. When not busy building things, he loves to ponder over the human aspects of technology and organizations, squash, and writing instruments.
Please help us welcome Shiv and rock on!
Brian, Mark, Chris, Shiv, & Andrew
Magic Instruments